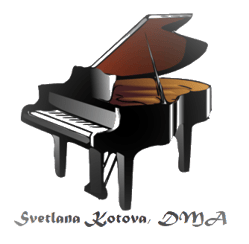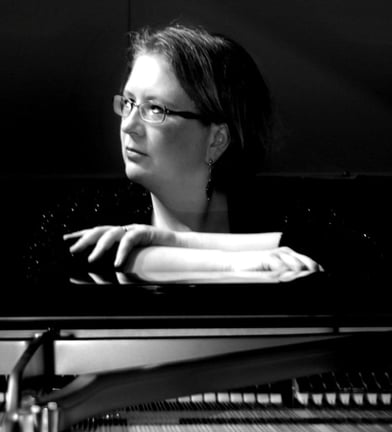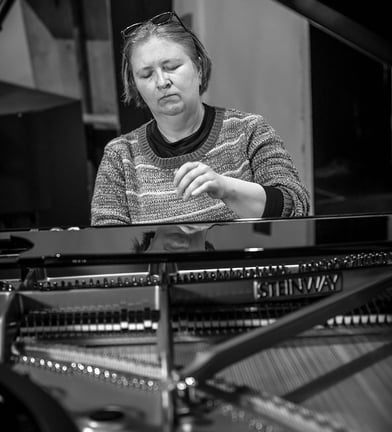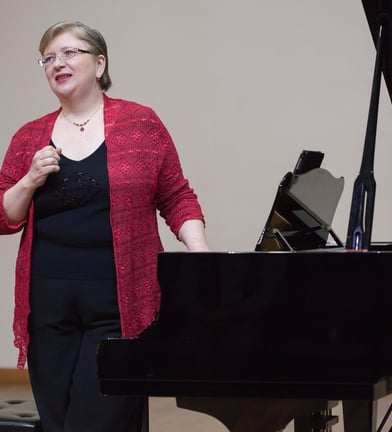 Svetlana Kotova received her Doctor of Musical Arts degree in Piano Performance from the University of Oregon, where she was recognized with three awards for excellence in performance. She also holds degrees from the University of Chile, Moscow Academic Music College at the Tchaikovsky Conservatory, and Gnessin Music School.
As concerto soloist, she performed with all major orchestras of Chile, including Santiago Philharmonic, SODRE Symphonic Orchestra (Uruguay), Chilean Chamber Orchestra, Chilean Symphony, Andres Bello Chamber orchestra, Santiago Classic Orchestra, National Youth Orchestra, Talca University Symphony, and other ensembles. In Oregon, she performed S. Rachmaninoff's "Rhapsody of a Theme of Paganini" with University of Oregon Symphony, as winner of UO Concerto Competition 2011. Svetlana partnered on stage with world-class artists, such as Micha Haran (Israel), Dame Malvina Major (New Zealand), Timothy and Nikki Chooi (Canada), Philippe Bernold (France), Andrea Griminelli (Italy) and so many others. She participated in UO Trotter Visiting Professor Series, recitals at Oregon Bach Festival, Oregon Coast Music Festival, UO Faculty Artist Series, UO Guest Artist Series, most of the Chilean concert seasons and festivals, and Gala concerts for Presidency of Chile and diplomatic corps.
Dr. Kotova has been praised for her commitment to Chilean music, in performance and recording. Her CD dedicated to piano works by Enrique Soro has been featured multiple times on radio and has been a theme of several media interviews and critical reviews. A recital with these works was enthusiastically received at the 2016 CMS National Conference in Santa Fe, NM. Recent performance of Tonadas by Pedro Humberto Allende during a festival bearing his name was cast as the best known to the date. Lectures on Chilean music have been presented at several international conferences, such as NCKP in Chicago (2019) and EPTA in Madrid (2021). In 2022, a new CD with complete works for two pianos by Enrique Soro will be released as a result of a new grant from the Chilean Ministry of Culture.
In other areas of musicianship, Svetlana enjoys playing flute, singing, playing historical keyboard instruments, conducting, and exploring new instruments. One of the biggest joys of her conducting endeavors has been a complete staged production of "Les Misérables", where she was fortunate to lead a great team of classical and pop singers, while the latest addition to her favorite instruments has been a hurdy-gurdy, which she has been trying to conquer during the COVID confinement.
Svetlana teaches piano and chamber music at the University of Chile, where she coordinates the piano program and serves as Director of International Affairs for the Faculty of Arts, and departmental councilor. She lives in Santiago with her husband and three children.